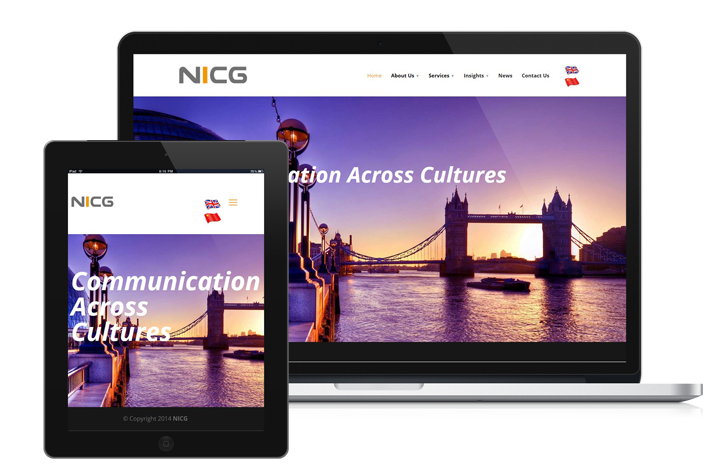 The Client
NICG is a strategic consultancy to international corporations and governments, with operations based in London and Beijing. The firm is a market leader in delivery of tailored solutions for clients to overcome the challenges of operating in China and international markets, increasing their chances of success.
The client required a web solution that delivered content for two world markets – both Chinese and international English.
Visit Website
How we delivered
Because of the requirement to capture traffic using two languages, we worked with the client to develop a website that could seamlessly switch between English and Chinese versions. This included the development of a very clean and straightforward design that would look equally attractive with English and Chinese text.
The client delivered the content and copy themselves, which meant we could focus on ensuring the uncluttered design presented a strong image of a professional and trustworthy brand. This was aided by NICG's existing corporate branding, which has a very clean and simple design.
The results
The resulting website captures traffic from both English and Chinese-speaking markets. Thanks to its clean and uncluttered design and navigation, it delivers a user-friendly and simple experience, which effectively reflects NICG's existing successful corporate branding.
The website's features include the following:
blog
a content management system that NICG staff can use to update the website themselves, without the need for technical skills
news
mobile responsive
random backgrounds
static parallax backgrounds
All the above is delivered in both English and Chinese versions.